---
BOTH CAMPUSES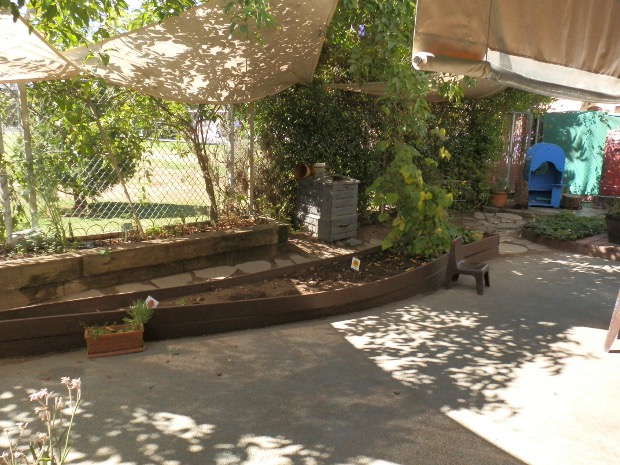 Hill & Dale encourages children to be outdoors and to explore, discover, and play in nature. Both of our campuses are located in or next to city parks and the children have frequent opportunities to run and play in those parks. We also take age-appropriate field trips to explore our community such as the local fire station, library, and farmers market.

These experiences help children connect to the larger community and reinforce the importance of acting locally while thinking globally.

The children at the Learning Center have been working hard to keep their "Salsa Garden" growing and we helped the children make salsa with their first harvest while the children at the Discovery Center released butterflies into the park on Earth Day to promote natural pollination of local plants. Not only were these experiences fun but also educational. These experiences help the children learn to be responsible members of our natural community.

They observe cause and effect and learn that without water, sun, soil, and insects, our gardens cannot grow. They children take part in planning meals that will include their harvest. Meal planning helps develop basic math skills and also gets the children excited about the food they are eating. Children begin to care about their own nutrition and fall in love with fruit and vegetables they grow themselves. By being contributors and not only consumers of nature, children develop empathy for living things and gain early knowledge about our planet and delicate ecosystems. We are committed to leading by example in sustainability by recycling, repurposing, repairing, composting, and developing sustainable patterns of consumption. We often use recycled, repurposed, and "trashable" materials in our curriculum.